Hidden Costs to your destination wedding are a thing!  You said "YES!" And soon, you will both be saying "I do." As you try not to get distracted by your sparkly new addition twinkling at you every time you try to work on  your to-do list, let's chat about the one thing your wedding planner can't protect you from–and what you can do today to tackle it. From passing along venue & vendor recommendations, guiding and delivering your dream design vision, communicating with your wedding team of professionals, to feeling like your long lost biggest fan, wedding planners are essential in ensuring your wedding day is truly your best day ever. But there is still one missing piece to the puzzle:
Wedding Insurance
Sure, it may not be as fun of a topic as picking out your perfect petals or tasting cake and buttercream duos, but we promise, it is even more important. Unforeseen circumstances, like natural disasters or health concerns, are the one thing your wedding planner cannot protect you from. It's not easy to think in that mindset, especially in such an exciting time; however, just like you protect your car from an accident and your home from unfortunate situations, shouldn't you shield your wedding day the same way, too?
While it might make you uneasy to think about a natural disaster storming through your wedding day, think about the catastrophe of a natural disaster on your wedding day without an insurance policy to have your back after the dust settles. Prices range in the low hundreds, which can seem like a chunk of change better spent elsewhere. However, a couple hundred dollars is far preferable than the potential tens of thousands you could lose without an insurance policy. Eeek! Pass that bubbly, please!
We also encourage you to elect for both liability and cancellation insurance.
What's the difference? Liability insurance covers damage to your wedding venue during your event. It can also cover medical costs in the event a guest gets injured or sick at your celebration. Cancellation insurance covers the cost for cancellations/postponements due to natural disasters or illnesses.
We are the wedding planning and design pros, and because we always want you to be in the very best hands, we are happy to refer you to our two favorite go-tos for wedding insurance: WedSafe and Francis L. Dean & Associates. Hop on over to their sites to chat with the experts themselves. We have your backs, and they do, too.
Finally, the cherry on top of this perfectly protected party is ensuring your venue and all of the vendors you hire are licensed and insured, too. A wedding guest having one too many margaritas and breaking one of your adored rented goblets? A wedding photographer trying to capture the perfect shot and dropping their gear in the process? No worries, their insurance will cover such costs so neither one of you have to fret.
Other Hidden Costs to Your Wedding to Watch Out For:
Power Restrictions.  This hidden costs can get you on the day of your wedding if someone hasn't checked that all the lighting and entertainment can hook up to the venue power.  A generator with all the cords can cost $1100.  Ouch!
Wireless mic and ceremony sound.  If you are having your ceremony at a different location, be sure who ever is handling the music in that area, can also hook up a microphone and sound for you.  It would be stressful to have to scramble last minute or worse, not have any of your guests be able to hear your ceremony.
Tipping.  As much as no one expects it, at the last minute you may be wondering how much will extra tipping cost?  Its best to budget for this at the beginning.  Keep in mind if you do not have hundreds to shell out for tips a good review goes a long way!
Engagement announcement? Check. Wedding planner selected? Check. Best day ever protected to ensure the most peaceful engagement ever? Check! Now, onto deciding between the key lime cream cheese icing or cookies & cream buttercream…
Looking to see more of Brea and Adams Wedding?  Click here.
XOXO,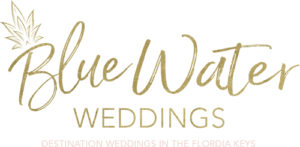 All Photos: Jessica Bordner Photo