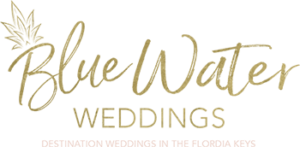 Planning Services
We are currently offering full planning for larger weddings as well as elopement packages and micro wedding packages for small groups of 20 or less.  Below are the general costs for planning packages.  Please contact us for a complimentary budget consultation and to talk through the beginning stages of venue scouting.  Feel free to email Julia at info@blue-water-weddings.com or call or text her at 305 283 0066 to get started planning your wedding in the Florida Keys.
Full Planning and Design
Starting at $6500
Design along with planning services are for the couple who is looking to have the full experience of having a wedding planner and designer. We work with you on everything from logistics to creating a truly magical experience for you and your guests.  Additionally, services include venue research, room blocks and guest lodging, wedding website creation and maintenance, guest list assistance, save the date and invitation assistance, wedding team research and communication, venue liaison, layouts, design boards, onsite meetings and more.
Full Planning without Design 
Starting at $4800
This Full planning service allows us to work collectively with you on the nuts and bolts of what makes an event great. We offer suggestions for style but our focus is on the wedding logistics and flow.  This is for the couple who already knows what thy want for design but needs help sourcing and orchestrating their wedding details from start to finish.  Additionally, services include venue research, wedding team research and communication, venue liaison, layouts, onsite meetings and more.
Month Of Coordination
Starting at $1700
Our Month of Wedding Coordination Package is best suited for you if you have planned your entire wedding and only need planning services related to the month leading up to your wedding. We will execute all of your carefully thought out plans to ensure your wedding day goes off without a hitch.
All Packages include:
Wedding Rentals are sourced through Blue Water Weddings
Access to an online interactive wedding planning check list
Cloud based wedding planning software
Timeline and digital layout
Our time for any questions you have along the way.  We are here for you!
If you would like to see a more detailed brochure please click here and send us your info.  
Also please visit out instagram and Pinterest page to get inspired!