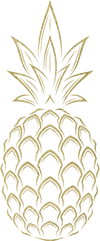 Meet Julia Timmins: Owner, Luxury Wedding Planner and Stylist
Blue Water Weddings was established in Islamorada in the Florida Keys by Julia Timmins in 2012.  Helping couples and their families create magical spaces and plan details and logistics drives our passion to help create life long memories.  Julia has been lucky enough to come across talented wedding professionals and is so grateful to have an exclusive team of planners that encompasses the same vision and drive to create and execute successful events.  Meet the team, and become a part of it with us.  We will not only show you the way to a beautiful and successful wedding, but you will immediately and always be a blue water bride, couple and friend.
Learn more about Julia
What do you love doing outside of planning weddings?
Take me to the spa! I'm a poolside, brunch loving, facial please, kind of girl when I have enough free time to do it. Boat rides, paddleboarding and calling my family to catch up when I can.
Current at home passion?
Creating healthy meals, always redecorating my home and catching up on quality time with my husband and 3 kitty fur babies.
Favorite movies?
Overboard, Beaches, The Saint, Closer.
Favorite places to travel?
Italy and the entire Mediterranean.
Why do you love wedding planning?
I love the idea of bringing people together. Its an amazing thing to be able to orchestrate something so special. Memories last a lifetime and being able to help create those is an honor and very rewarding for me.
Favorite moment of the day?
Father Daughter dances. They get me every time! Seeing it all come together on the day of is my favorite part as well. After all the hard work, precision timing and details, watching it all come to life is an amazing feeling.
Meet Dene Roth, Wedding Planner and Coordinator
What Do You Love Doing Outside of Planning Weddings? 
Scuba Diving. I'm an instructor and have a huge passion for the ocean, especially any opportunity I can get up close and personal with sharks. Being surrounded by the water makes me happiest even if it's just hanging out on a boat or relaxing at the beach!
Current at home passion?
Lighting some candles and curling up with a good book or tv show. Right now my roommate and I love watching This Is Us and I'm currently reading Love You by Lorna Jane.
Favorite Movies?
The Holiday, Catch & Release,  Airplane, Guardians of Galaxy…my list is endless
Favorite Place to Travel?
The Hawaiian Islands or anywhere I can experience some great scuba diving.
Why Do You Love Wedding Planning?
Each one is uniquely different and it's exciting to see the couple's vision come to life after months of planning. 
Favorite Wedding Day Moment? 
The "First Look" whether it's with the groom or father I get teared up every time the photographer captures that special moment.