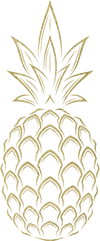 Meet Dene Roth: Wedding Coordinator
Dene Bio.
Dené grew up north of Phoenix, Arizona in a small town called Anthem. While attending Arizona State University, she studied Filmmaking Practices and Special Event Management. During her senior year she became the Director of Special Events for the university planning student engagements and introducing creative new experiences for her peers. Dené enjoys the organizational and creative planning process from start to finish.
Her love for scuba diving eventually landed her in The Keys where she's been able to engage in local events and learn the ropes for planning beautiful destination weddings.
Learn more about Dene
What do you love doing outside of planning weddings?
Scuba Diving. I'm an instructor and have a huge passion for the ocean, especially any opportunity I can get up close and personal with sharks. Being surrounded by the water makes me happiest even if it's just hanging out on a boat or relaxing at the beach!
Current at home passion?
Lighting some candles and curling up with a good book or tv show. Right now my roommate and I love watching This Is Us and I'm currently reading Love You by Lorna Jane.
Favorite movies?
The Holiday, Catch & Release, Airplane, Guardians of Galaxy…my list is endless
Favorite places to travel?
The Hawaiian Islands or anywhere I can experience some great scuba diving.
Why do you love wedding planning?
Each one is uniquely different and it's exciting to see the couple's vision come to life after months of planning.
Favorite moment of the day?
The "First Look" whether it's with the groom or father I get teared up every time the photographer captures that special moment.